Hastings Middle School, 201 N. Marian Road, (402) 461-7520
Students of the Week: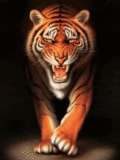 Students of the Week
8A:
Nick Collicott - Hard worker, kind to peers and teachers, Responsible and respectful everyday.  WE really like this guy!!!
8B:
Our 8B Champion of the week is a VERY HARD WORKER!  He exemplifies the 8 Keys well. He works right up to the bell. He would help you up if you fell.  In classes he does excel.  WE CHOOSE DANIEL MARTEL!
7A: A limerick for the 7A llama of the week:
This student sure is smart.
His grades are off the chart
filling us with pride
keeping our smiles wide
keep it up Landon Eckhardt!
7B:
Last night we dreamed of our pack leader.
She was strolling the halls of responsibility.
She was beaming with integrity.
She was on the court digging, setting, spiking.
She was successful in all her classes.
She was even playing the kazoo in the cafeteria.
Wait! What? Kazoo? No, no, no. Her initials were KZ.
Oh yeah, last night we dreamed of KZ. Kaitlyn Zimmerman!
6A:
My, oh My, how we like our Miguel!  He is a superstar in the sixth grade pod.  We like how Miguel has settled in to sixth grade.  He's a hard worker and gives his best effort every day.  Thanks for your great work, Miguel! - Miguel Montoya Lara
6B:
Our student this week is simply delightful
A gal whose behavior never gets frightful
She's a quiet one, she watches and learns
but is willing to volunteer when it's her turn
We enjoy her great attitude and quiet smile
and know that she's willing to go the extra mile!
Carley Norlen, you are our 6B Student of the Week!  We have noticed and appreciated all of your hard work, and we're glad to point you out as a great 6B Leopard.
 
---
TIGERS of the Month:
TIGERS of the Month:
8A:
Lyndie Eddleman
Nolan Avent
8B:
Connor Creech
Katelyn Cecrle
7A:
Dori Sass
Gavin Valle
7B:
Alex Curtis
Gavin White
6A:
Kaitlyn Laux
Tyson Veik
6B:
Azariah Melvin-Espino
Joey White
---
HMS Tireless Teachers of the Month
---
Activities at HMS
6th Grade:
---
First Day Fun
---
Welcome to the HMS Garden!
Click below for a closer look at the HMS Garden:


http://letsgrowhms.wix.com/
hmsgarden
​
New Addition:
---
2015 Educator of the Year: Mr. Jayson Stoddard
HMS celebrates Mr. Stoddard at a school assembly!

---
Night of Excellence
---
NASSP Conference
These HMS educators recently traveled to San Diego to do a presentation about HMS at the National 

Asssocation

 of Secondary School Principal's (

NASSP

) Conference. They had about 200 people in their session where strategies and programs were shared with other educators. In turn, they listened to other schools present and were able to interact and ask questions about how they strive for success. 





L-R: Jayson Stoddard, Kristen 

Slechta

, Brooke O'Neill, 




Michele 

Kimle

, Tiffany 

Opperman

, and David 

Essink

.
---