Hastings Middle School, 201 N. Marian Road, (402) 461-7520
Welcome to the HMS Garden!
Students of the Week: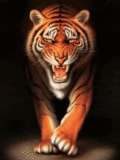 Students of the Week
6A:
Brayden Lockling
When coming up with the 6A student of the week, the student has definitely "unlocked" all of the 8 keys and demonstrates them on a daily basis.  The 6A "key-per" always lives above the line.  Keeeeeeeep it up, Brayden Lockling!
6B:
Christine Phuong
There's something about our Christine Phuong
She definitely deserves a shout-out or song
Christine is hard-working, cheerful and bright
And has some major mathematical might!
So to Christine, Team 6B says "Thank you!"
For showing us exactly what great students do!
7A:
Grand Beard
Hey Grant, you're so fine…you're so find you blow my mind
Hey Grant, Hey Grant
Hey Grant, you're so fine…you're so find you blow my mind
Hey Grant, Hey Hey Hey Grant!
Congratulations Grant Beard on being the 7A Flying Squirrel of the Week! We are proud of your work this year!
7B:
Haley Schram
Unlike the comet that is visible only every 75 years, this 7B superhero shines bright every day. We see her orbiting the hallways spreading positivity and enthusiasm. Her rocket volleyball serve would make Sir Isaac newton proud. Haley Schram, we are proud to call you our superhero of the week!
8A:
Megan Steiner
Our 8A student of the week is a quiet leader who is always positive. Teachers love that she works hard, is very respectful, and does a great job balancing athletics and school. She is also kind to everyone. Congratulations, Megan Steiner!
8B:
Madi Douglas
Our 8B champions is a SUPER STAR STUDENT, and a conscientious, brilliant girl.  She always gives 100% and has outstanding school spirit.  She is a great friend and kind to everyone.  If you haven't had a chance to meet Madi Douglas, you are missing out
---
7th Grade & "8 Keys of Excellence"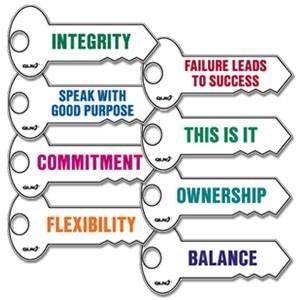 The seventh graders decorated their classroom doors in order to demonstrate what they have learned about the "8 Keys of Excellence!"  Each door was inspired by our character education program that is taught during Tiger Time. 
---
Student Council:
HMS Student Council 2015-2016
 
HMS Student Council invites ALL interested students to apply and campaign for the 2015-2016
school year.  Application packets are available at the bulletin board between the Counselor's office and
the 8th grade podOR the bulletin board by the front entrance restrooms.  Application packets are due to
Mrs. Slechta, room 806, by Monday, April 13th.  Campaign week will occur between Monday, April 20th and
Friday, April 24th.  Campaign rules and requirements are available in the application packet. 
Election day is Monday, April 27th, during lunch.  The voting ballot is online and will be supervised
by current student council members.  We are so excited to share this leadership opportunity.  Thank you!
---
HPS Art Show 2015
---
2015 Educator of the Year: Mr. Jayson Stoddard
---
Glow Run Registration
Register NOW for the HMS Glow Run held on May 8th! 
Click here for a printable form
.
All forms are due to homeroom teachers.

Second Annual Glow and Go
3K or 5K Walk or Run
Friday, May 8th – Registration begins at 8:00 p.m. The run/walk and t-shirt are free for Hastings Middle School students.  Middle school family and friends are encouraged to participate for free as well (with a signed consent form). Family members who aren't middle school students will need to include $15 per shirt with this form if you would like a t-shirt.  The event will start and end at the middle school. No pets please! 
(In case of lightning, event will be moved inside the Middle School.)
---
Regional Science Fair
who's at the
Regional Science Fair at Hastings College!

 
---
Science Fair Results: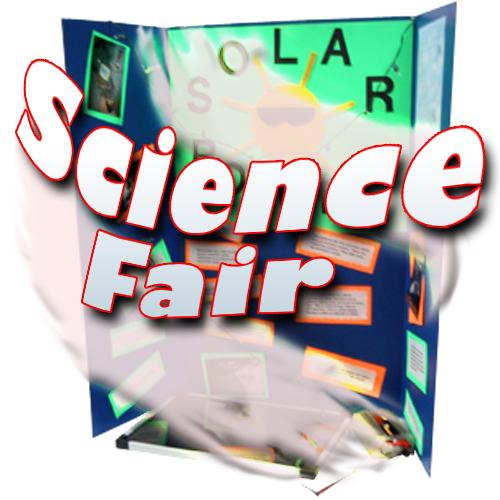 Congratulations
to the Hastings Middle School regional participants.  Thirty students presented their experiments and published abstracts. 

The top tier earned purple ribbons.

The second tier earned blue ribbons. 

The third tier earned red ribbons.

  All students represented themselves, our school, and their science teachers with pride. Six students from HMS were included in the top tier. 
Two students earned medals and will go on to the Sate Science Fair in Lincoln: 
Isaiah Brandt and McKenna Schneider.
---
TIGERS of the Month:
TIGERS of the Month:
6A Female:
Emily Pederson
6A Male:
Austin Nauert
6B Female:
Paige Walker
6B Male:
Landon Eckhardt
7A Female:
Arin Pitt
7A Male:
Connor Creech
7B Female:
Lizbeth Peregrino Morales
7B Male: 
Eduardo Rodriguez
8A Female:
Breanna Gilmore
8A Male:
Johnny Nguyen
8B Female:
Madison Douglas
8B Male:
Isaiah Brant
---
NASSP Conference
These HMS educators recently traveled to San Diego to do a presentation about HMS at the National 

Asssocation

 of Secondary School Principal's (

NASSP

) Conference. They had about 200 people in their session where strategies and programs were shared with other educators. In turn, they listened to other schools present and were able to interact and ask questions about how they strive for success. 





L-R: Jayson Stoddard, Kristen 

Slechta

, Brooke O'Neill, 




Michele 

Kimle

, Tiffany 

Opperman

, and David 

Essink

.
---
8th Notes
The HMS 8th Notes music group recently raised money for the food pantry.
---
8th Grade Band
Congratulations to the HMS 8th grade band for being 
selected as one of ten
groups
to
perform
at the State Capitol during "Music Education Week at the Capitol!" They will be performing on Friday, March 6th at 12 noon.
The 8th grade band went through an audition process during the first week of the second semester for a chance to play at the Capitol. During this process, they pushed themselves to perform at a high level. They knew going into it that they were going up against other bands, choirs, and small groups from all-over Nebraska and that the judges could only fill ten spots for this event. Kudos to all of the students and their instructor for their hard work in preparing and being selected for this event!
---
Pennies for Patients:

Hastings Middle School would like to personally thank all staff, students, parents, community members, and Five Points Bank for helping us raise $7,640.18 for the Leukemia and Lymphoma Society.  It is our great pleasure to celebrate the efforts of so many to help those in need. 
Sincerely, Student Council
Chucking Change to Make Some CHANGE!


---
National School Counselor Week
---
Character Education: 8 KEYS
The "

Tireless

Teacher Award" was presented to the following teachers for their tireless efforts in school to help every student, every day:
---
Mrs. Little's 7th grade homeroom made a special trip to the KHAS radio station this morning!  This crew of HMS students were the winners of our 7th grade Public Service Announcement competition. Last week, fourteen 7th grade homerooms presented a PSA over the school intercom.  All HMS staff members voted on their favorite PSA, and Mrs. Little's homeroom students were the winners!!  See attached pictures for all the fun we had this morning at the station.
Students participating were Thomas Harling, Hailey Haase, Erika Hernandez, Kennedy Howard, Chase Johnson, Devin Juranek, Kolbie Kaiser, Jackson Moncrief, Dakota Perez, Isabel Shafer,  and Tyler Weseman.  Congratulations to all students!
---
Student Council
"Teacher of the Month"
Nominate a teacher who deserves celebration and appreciation.  Simply click below and type the reasons why he or she should be recognized.  Student Council members will read and vote.  Thank you!
Let's Celebrate:


September's Teacher:  Mr. Rosno
"Mr.Rosno makes learning fun and understandable. He gives great examples and resources. We play games that help and encourage us to study. He is an amazing teacher!"
October's Teacher:  Mr. Trindle
"He is one of the nicest teachers I've ever had. He makes learning fun. He does extra activities, such as coaching. He lead his team to an undefeated season."
November's Teacher:  Mrs. Hesselgesser
"She is very active and good with children. She is amazing, and I now love to read!"
December's Teacher:  Ms. Beach
"I think Mrs. Beach should be the teacher of the month because she is kind, patient, and positive every day. She makes math class fun and challenging."
December's Teacher:  Mr. Baptiste
"He is my absolute favorite teacher and makes class interesting and fun everyday!
Obviously, Mr. Baptiste deserves this honor."
December's Teacher:  Mrs. Northrop
"She is the greatest teacher because she is so nice.  She knows what it's like to be in middle school. She also tells AMAZING stories!
You also can have your opinion as long as you can back it up."
---
Congrats!
The 8th grade girls' basketball teams completed an amazing season!
The B and C teams did very well also.

A 10-0  

B 8-2
C 8-1

Congratulations to coaches and girls on a great season!
---
Spotlight:
6th Grade Wizard of Oz:
---
Author Visit:
---
Bell Schedules
Hastings Middle School Bell Schedules


Click Here
Let's Celebrate!
---
Congratulations!
---
Oreo Sweepstakes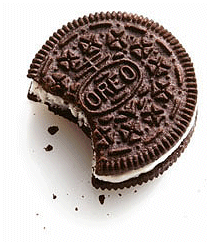 If you haven't heard about our OREO Sweepstakes you may want to ask your student.
Each week we ask a trivia question and usually a riddle to get a phone number to call. The first homeroom in each grade level that calls the correct phone number with the answer wins a box of Oreo Cookies!
---
Recognition
---