Hastings Middle School, 201 N. Marian Road, (402) 461-7520
Character Education: 8 KEYS
The "

Tireless

Teacher Award" was presented to the following teachers for their tireless efforts in school to help every student, every day:
---
Campaign October 6th
Hastings Middle School would like to participate in the "Stomp Out Bullying" campaign to educate about and prevent future bullying.  Student Council is asking that ALL students wear BLUE--as much blue as possible--on MONDAY, October 6th!
Homeroom teachers, please visit the following website and to inform, educate, and share information regarding tolerance and respect:
http://www.stompoutbullying.org/
---
TIGERS of the Month:
6A Female:
Jordyn

Fayle
6A Male:
Luis Hernandez
6B Female:
Faith Gamez
6B Male:
Jay Ceperley
7A Female:
Christine Jonglertham
7A Male:
Cameron Woods
7B Female:
Grace Canady
7B Male: 
Alejandro Diaz
8A Female: 
Sarah Waite
8A Male: 
Trev Petersen
8B Female:
Saylor Pershing
8B Male:
D'Angelo

Aparicio
---
Celebrate: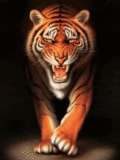 Students

of the Week
---
6A:

 Austin Nauert
We sure do like our Austin Nauert. We love how he "does" school.  Austin goes above and beyond to do great things in the classroom. He class participation is stellar. Thanks for your great leadership, Austin!
6B:
Anna Wibbels
Bright, cheerful, outgoing, ready to tackle academic challenges… These words describe our Anna. She's willing to work hard and knows how to have fun while doing so. If you want a lesson in starting out sixth grade with a bang, Anna's the gal to watch!
7A:

Ellie

Norlen
Ellie is our 7A Flying Squirrel of the week. Ellie is an excellent friend and extremely kind. She excels in all her classes and is not afraid to enlighten her peers. Way to go, Ellie!
7B:

Kaden

White
Our Superhero this week is one committed and responsible guy.  He completes his assignments early so he can help when there's a need. He works through his lunch and is pleasant with everyone. We really appreciate all your dedication to yourself and to your team! Kaden White, you rock at being a Superhero!
8A:

 Dylan Lemke
Dylan Lemke is a real go-getter who is responsible and turns his work in on time. He is a quiet leader who always brings a smile to the classroom. Teachers appreciate that he has integrity and always does the right thing. 
8B:

 Daniel Opperman
Our 8B champ this week did great during the filming of the promotional video last week and is a quiet but positive leader. He uses the 8 keys daily. He is kind to others and often does the right thing. We are glad to have him on our team. Congratulations, Daniel Opperman!
---
Let's Celebrate!
---
Hastings Tiger Hoops Basketball Information (grades 2-6)
---
Getting used to NEW bell schedules:
Hastings Middle School:
Bell Schedules


Click Here
---
Current News and School Supplies:
REGULAR SCHEDULE:  8:10 - 3:35
WEDNESDAY SCHEDULE:  8:10 - 2:34
OPENING WEEK SCHEDULE:  Regular: NO Hot Weather Schedule for HMS
SCHOOL LUNCHES will be $2.85 per meal. Extra helpings and ala cart items will be charged to 
the lunch account and cost extra. Please discuss with your child that money deposited in their lunch account must be used as intended. It is the student's and parent's responsibility to understand 
and determine the spending within their account. If the account is low, then extras and ala cart items cannot be purchased. Students will use their student ID card that has a barcode that is swiped. The barcode will record lunch purchases and determine the balance in the student 
account. Lunch account deposits may be made each morning prior to 8:10. Deposits may be 
made in any amount (weekly, monthly or a particular dollar amount). REMEMBER that all extra 
items will be charged directly to the student lunch account. You can keep track of your child's 
daily purchases on PowerSchool.
ID CARDS – All students will be required to wear their student ID cards. Two free student
cards will be provided to each student. If those are lost, replacements will be available to
purchase for $2.00. The ID cards are used for lunches and to check out materials in the library. We believe it is also an important safety feature for every adult to be able to identify
IMMUNIZATION - All students who have waivers on file for required immunizations will need
to update their immunization status or bring in the physician signed medical waiver or notarized 
religious waiver BEFORE attending school. The Adams County Immunization Clinics are 
scheduled for the first Thursday of every month from 1:00-5:00. You must call for an 
appointment. These are held at the South Heartland District Health Department at 606 N.
Minnesota. A parent or guardian must be present and donations are gratefully accepted.
SPORTS PHYSICALS - All students who plan to participate in interscholastic athletics must
have a physical examination and the necessary forms completed BEFORE participating in any 
practice. These forms may be picked up in the school office.
PARTICIPATION IN ACTIVITIES - We encourage participation in activities at HMS. Volleyball, football, basketball, cross country, track, wrestling, music, band, and intramural sports, are 
great opportunities for students to be an active part of their school. To participate in the 
activity program and get a real bargain for admission to games, a $35.00 ACTIVITY TICKET MUST 
BE PURCHASED. This may be purchased when you bring your completed information in on 
August 7. These activity tickets are also good for admission to Senior High events. Low-income families may request an application for activity ticket reduction.
If you shop at Allen's please save your receipts after September 1 and send them with your
child to school. We receive some refunds from Allen's in order to purchase a few extra supplies 
and materials. Also, please save your Box Tops for Education. These two programs can bring 
in hundreds of dollars that provide things for our school and students. This past year we were 
able to purchase technology equipment and supplies for the middle school garden with the proceeds.
The school will provide each student with an assignment book free of charge. Additional books 
are $5.00.
Worried about shopping for school attire or making unnecessary purchases? Maybe these guidelines from the HMS Handbook will help with the decision-making process. The following 
items may NOT be worn or brought to school:
Mesh Shirts (unless a shirt is worn underneath)
Spaghetti strapped shirts and/or midriff shirts
Gang attire or clothing that is associated with a gang
Clothing which is offensive racially, sexually, etc.
Wallets with chains attached to them
   Biking shorts or cutoff jeans
 Sagging or oversized pants
Clothing promoting drugs, alcohol, or tobacco
Middle school is an exciting adventure. We hope this information helps you get off to a great start. We're looking forward to meeting students and parents this fall!
---
ALL STUDENTS will need book covers (all books must be covered). Book covers for math books need to be the LARGE SIZE. Please do not purchase the adhesive-bond covers as it leaves 
residue on the books that is difficult to remove. No wheeled backpacks, as they do not fit 
in the lockers.
---
SPORTS
There will be a Volleyball meeting for 7th/8th graders on August 15 after school. Tryouts for students entering the 7th and 8th grades will be held on August 19-21.   All forms must be completed and turned into the office and an activity ticket must be purchased in order to tryout for the teams. Volleyball camp for 3rd-8th graders is August 4-6 from 9:00-10:30 am at the middle school.   Cost is $30.00. There is also a girls Basketball camp for grades
3rd-5th from 11:00-12:30 on August 4-6 at the middle school.
Equipment checkout for 8th graders will be Thursday, August 7, from 9-10:30 and  for 7thgraders from 
10:30-12:00. Football practice for 7th and 8th grade boys will begin August 15 after school on the middle school football field. This practice will be in helmet, football shoes, shorts and T-shirt. There will be no practice on Monday, August 18. Practice will resume on Tuesday, August 19. It is important that you are at the football equipment checkout on August 7, have a physical, and purchase an activity ticket for $35.00. There will also be a parent meeting on Monday, August 28 at 5:45.
7th GRADE



Sept. 9 -- 4:00 Adams Central Home


Sept. 11 

-- 

4:00 Barr 




Sept. 16 

-- 

4:00 Westridge 

Home




Sept.  18 

-- 

4:00 St. Cecilia Home   


Sept. 22 

-- 

4:00 Westridge 




Sept. 25 

-- 

4:00 Walnut 




Sept. 29 

-- 

4:00 Lexington 




Oct. 7 

-- 

4:00 Columbus




Oct. 9 

-- 

4:00 Walnut 

Home




Oct. 13 

-- 

4:00 Barr 

Home

8TH GRADE





Sept. 9 -- 4:00 Adams Central (A, B, C)




Sept. 11 

-- 

4:00 Barr 

Home


Sept. 18 

-- 

4:00 Walnut 




Sept. 23 

-- 

4:00 Westridge




Sept. 25 

-- 

4:00 Horizon 

Home


Sept. 30 

-- 

4:00 Holdrege 

Home


Oct. 2 

-- 

4:00 Westridge 

Home


Oct. 7 

-- 

4:00 Columbus 

Home


Oct. 9 

-- 

4:00 Sunrise 




Oct. 13 

-- 

4:00 Barr 
7th GRADE





Sept. 8 -- 4:00 Adams Central Home




Sept. 18 

--

 

4:00 Walnut Home




Sept. 25 

--

 

4:00 Barr




Sept. 30 

--

 

4:00 Aurora




Oct. 7 

--

 

4:00 Seward Home




Oct. 9 

--

 

4:00   Westridge Home

8TH GRADE





Sept. 8 

--

 

4:00 Adams Central




Sept. 16 

--

 

4:00 Seward Home




Sept. 25 

--

 

4:00 Barr Home




Oct. 2 

--

 

4:00 Sunrise




Oct. 7 

--

 

4:00 Walnut




Oct. 14 

--

 

4:00 Westridge
CROSS COUNTRY
 (7th AND 8th)
Sept. 4 -- 6:30 Cozad golf course




Sept. 9 

-- 

4:00 AC Invite at the Elk's




Sept. 12 

-- 

4:00 Aurora golf course




Sept. 16 

-- 

5:15 in Minden

Sept. 22 

-- 

5:00 Hastings Invite

 @ 

Brickyard




Sept. 23 

-- 

5:15 Grand Island @ Indianhead




Oct. 2 

-- 

5:15 in York




Oct. 3 

-- 

4:15 St. Cecilia Invite
---
Congratulations!
Oreo Sweepstakes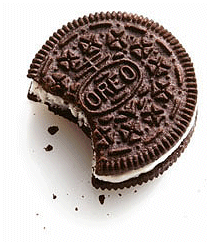 If you haven't heard about our OREO Sweepstakes you may want to ask your student.
Each week we ask a trivia question and usually a riddle to get a phone number to call. The first homeroom in each grade level that calls the correct phone number with the answer wins a box of Oreo Cookies!
---
iHMS Project: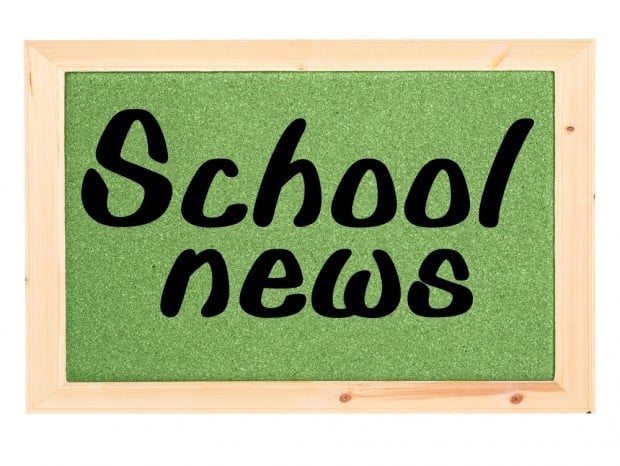 If you have ever wondered how much goes on and how involved we are at Hastings Middle School, wonder no longer.  The following is a representation of what HMS has to offer.  It is a reminder of what we do and who we are. 


HMS Student Council
---
Award
---
Recognition
Online Food Payment
ONLINE FOOD SERVICE PAYMENTS
Hastings Public Schools now provides parents an easy way to make food service
payments for their students. Online payments for food service may be made using a
Visa, MasterCard, or Discover credit or debit card.
How to make Online Payments?
1. Visit our district Web Store at
hastingspublicschools.revtrak.net
.
2. Click on Food Service Payments.
3. Enter your Parent Portal User Name and Password (this is the same
user name and password you use to check your students information on
Powerschool). If you do not know your login and password please contact
Kathy Riese at kriese@esu9.org or at 402-461-7615.
4. Enter the amount to add to each student's food service account.
5. Click Next Page.
6. Confirm your payment choices and click Go to Checkout.
7. If a new customer, select I am a new customer.
8. If a returning customer, select I am a returning customer
a. Enter your email address
b. Click Sign in
a. Enter your email address and password
b. Click Sign in
9. Enter your billing information and create a password (if required)
10. Enter your payment information
11. Verify your information for accuracy and select Complete Order
12. A receipt will be emailed to you. Please check your spam filter if you do not
13. There will be a 3.6% fee for this service that will be charged to the card that
If you need any assistance with this process please contact Kathy Riese at
kriese@esu9.org or 402-461-7615.
---