Hastings Middle School, 201 N. Marian Road, (402) 461-7520
TIGERS of the Month:
TIGERS of the Month:
8A:
Lyndie Eddleman
Nolan Avent
8B:
Connor Creech
Katelyn Cecrle
7A:
Dori Sass
Gavin Valle
7B:
Alex Curtis
Gavin White
6A:
Kaitlyn Laux
Tyson Veik
6B:
Azariah Melvin-Espino
Joey White
---
Students of the Week: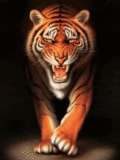 Students of the Week
8A:
Ellie Norlen
Ellie is friendly, respectful, quiet leader, responsible,
helpful, kind to peers and teachers, an 8 keys role model.  WE love having
her on our team!!!
8B:
This girl is riding the success train-a, she is off the chain-a,
she would run across the plain-a, she's never a complain-a, we do
not have to strain-a for great things about SHAYNA, Shayna Carson,
our 8B Champion!
7A:
7A's llama of the week is a real WINNER
She is always organized and is never really MESSY
Because she is so awesome, we wish she had an identical TWIN
And on the cross country course she runs like the WIND
We are so READY to announce… Jessie Nguyen as our student of the week
7B:
Our 7B pack leader is solid—like a tree.
He rises to the top; we all agree.
We appreciate his charismatic heart.
His school game is on point— like a dart
This week, we give a shout out to Henry Schardt!
6A:
We've got a girl with a great big smile
Always willing to go the extra mile.

She always takes notes
And smiles at our jokes

This year on 6A, she's a delight
And her future, we know, will always be bright.

Congratulations to Kaela Thompson, 6A Student of the Week!
6B:
Hunter Krueger
If you're looking for someone who does the right thing, HUNT down this 6B student.
If you need advice on how to stay caught up on work, HUNT and find this 6B Leopard.
If you would like to meet a focused student who's easy to get along with, stop HUNTING!  
Just look up Hunter Krueger, the 6B Leopard of the Week.
HMS Tireless Teachers of the Month
---
Activities at HMS
6th Grade:
---
First Day Fun
---
Welcome to the HMS Garden!
Click below for a closer look at the HMS Garden:


http://letsgrowhms.wix.com/
hmsgarden
​
New Addition:
---
2015 Educator of the Year: Mr. Jayson Stoddard
HMS celebrates Mr. Stoddard at a school assembly!

---
Night of Excellence
---
NASSP Conference
These HMS educators recently traveled to San Diego to do a presentation about HMS at the National 

Asssocation

 of Secondary School Principal's (

NASSP

) Conference. They had about 200 people in their session where strategies and programs were shared with other educators. In turn, they listened to other schools present and were able to interact and ask questions about how they strive for success. 





L-R: Jayson Stoddard, Kristen 

Slechta

, Brooke O'Neill, 




Michele 

Kimle

, Tiffany 

Opperman

, and David 

Essink

.
---